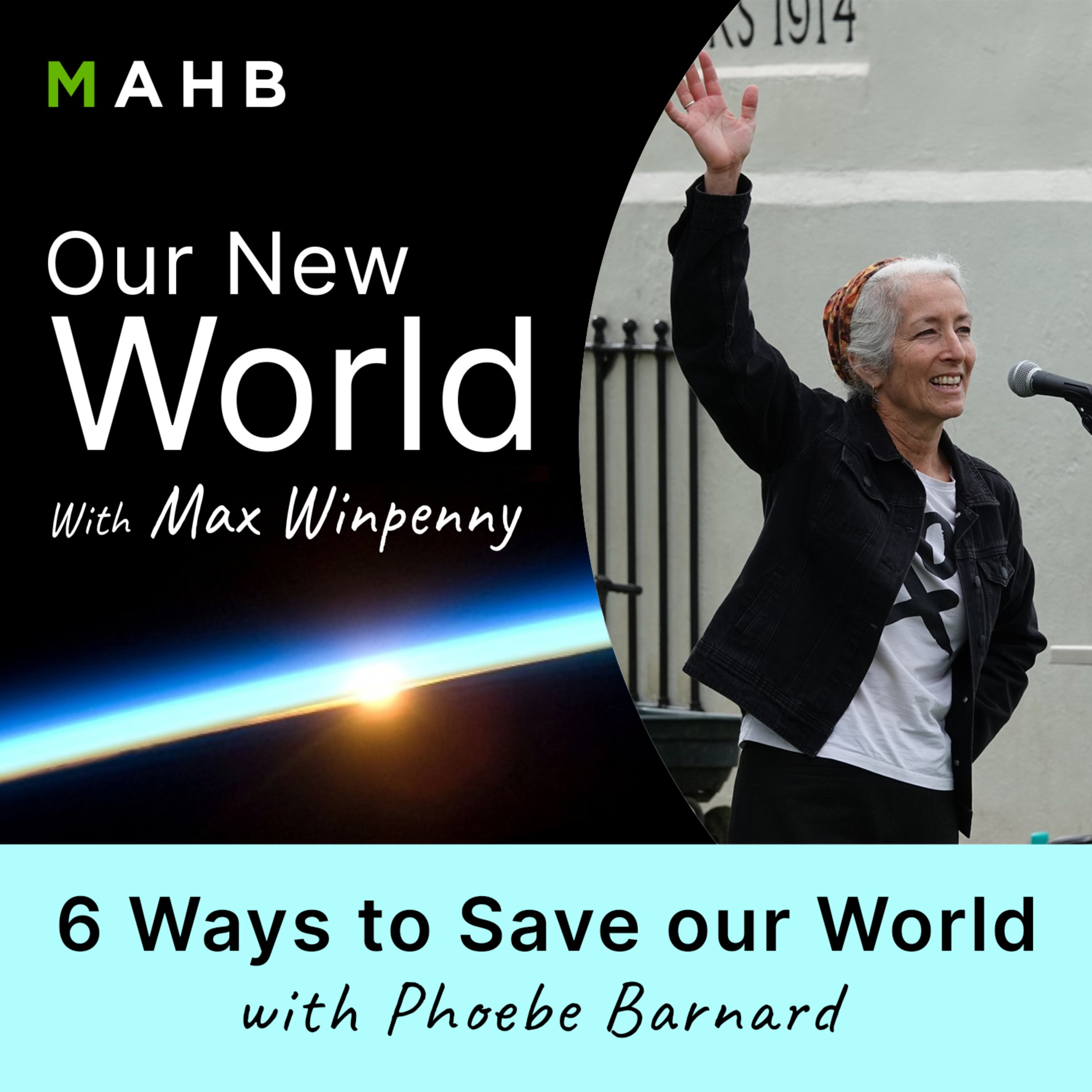 In this next two-part episode, I'm having a talk with Dr. Phoebe Barnard, who has been one of the 5 core coauthors of the "World Scientists' Warning of a Climate Emergency" paper published with nearly 14,000 scientist cosignatories in 2019 and two follow-up papers.  These papers made six fundamental recommended areas for urgent action by humanity to avert the worst of the climate emergency.
She talks about what these 6 recommended areas are, and how we, as citizens, can get involved with each one. The main point of today's episode is that normally, when scientific warnings and studies like this are released, as citizens we can feel pretty helpless and disempowered by what seems to be problems lying at the higher, systemic level, that we can't really impact. Phoebe helps to translate these issues into solutions that we can all participate in. It's hard to forget that without us and our actions, our policies and our economic values, there is no "system."
The 6 recommendations focus on:
Energy
Pollutants
Nature
Food Systems
Population
Sustainable Economy
This episode is part 1 of 2, in which we will be discussing the first 3 recommendations mentioned, and what we can do in our everyday lives to impact them. That's energy, pollutants and nature. Next week, part 2 will be discussing food systems, population and the sustainable economy.
Phoebe has dedicated her life to the nature, the environment and science. she is a sustainability strategist, climate change ecologist, conservation biologist, planner, policy translator, media and communications strategist and film co-producer.
Amongst other projects, she is the founding CEO of the Stable Planet Alliance, the Associate Science and Policy Communications Strategist with the Conservation Biology Institute, Affiliate Professor at the University of Washington, and Research Associate at the University of Cape Town's African Climate and Development Initiative.
She is passionate about helping the world learn from its mistakes to become smarter, fairer and cleaner, so that we can take steps towards a new world order 'where people and the planet actually matter'. 
https://academic.oup.com/bioscience/article/70/1/8/5610806 | https://www.scientificamerican.com/article/the-climate-emergency-2020-in-review/
https://transitionnetwork.org/  | https://homewardboundprojects.com.au/vision  |  https://homewardboundprojects.com.au/busara-circle/ | https://www.girlplanet.earth/